Living room shelter for your furry roommates
ABOUT
Up-cycling wood cut-offs and textile from our factory has long been our aspiration. Therefore, utilizing the materials that would otherwise go to waste by creating products instead, is an idea that has always been on our minds. However, it was never easy to create a furniture product constructed out of small pieces of materials, or, at least, one that could find its place on the market.



Made with care from FEYDOM people out of a selection of factory leftover materials.



Paks 1 and Paks 2 are the first designs that were received positively by the public. Through the simplicity in form and the multifunctional charm of FEYDOM, the products will hopefully trigger the creation of collections inspired by this kind of product all over the furniture market.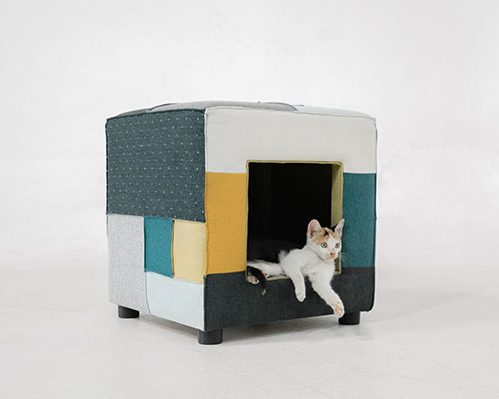 PAKS 1
l=45cm; w=45cm; h=47cm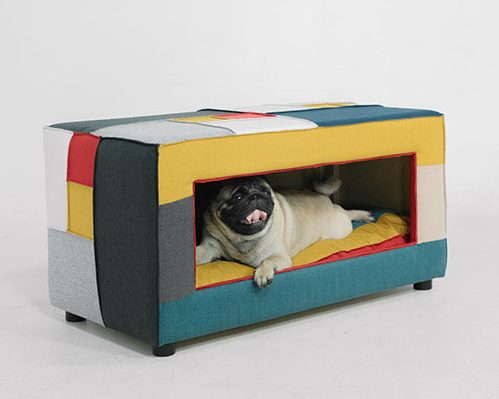 PAKS 2
l=45cm; w=90cm; h=47cm
PRODUCT DEVELOPMENT PROCESS
Once the project was scheduled on the HOIOOOD "TO DO" list, the architect and designer Fiona Nevzati took over the initiative to lead the product development process and create something that will benefit all, the producer, the costumers, as well as the environment. For the needs of her project, she initiated a set up of a new wood and textile cutting procedures and even established new operations in the production line for selection and separation of waste materials. The "patchwork" patterns are carefully designed to use as much textile leftovers as possible and make sure the proportions and dimensions of the product are ideal for both the pets and the owners. Although each product will have a unique pattern of fabrics, customers will get to choose between levels of "COLD" and "WARM" colours so they can match their existing interior.
A place to sit for me and a bedroom for my furry friend.
HOW IT'S MADE?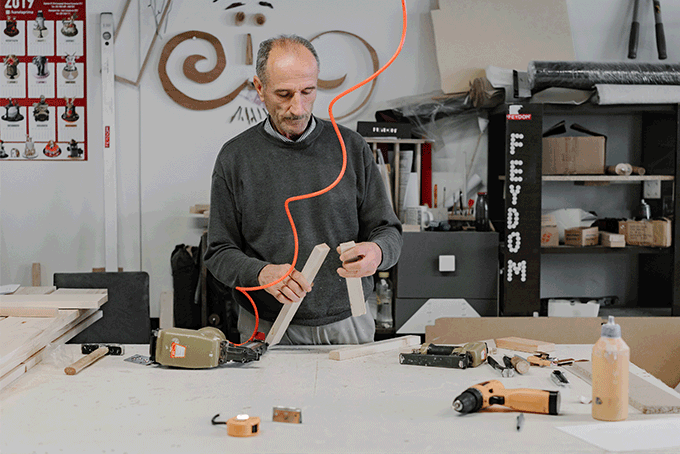 +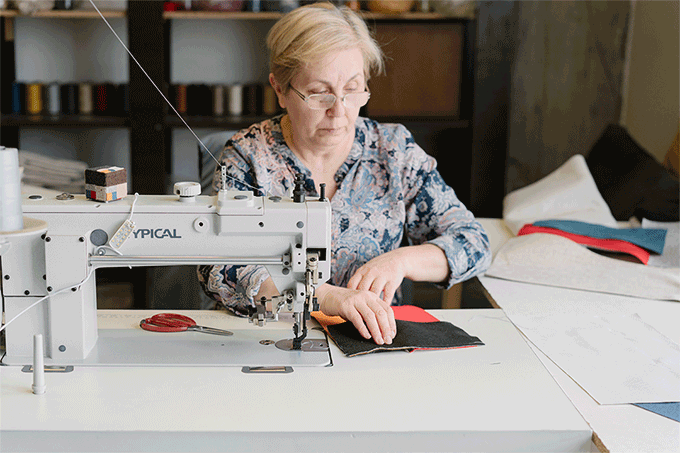 +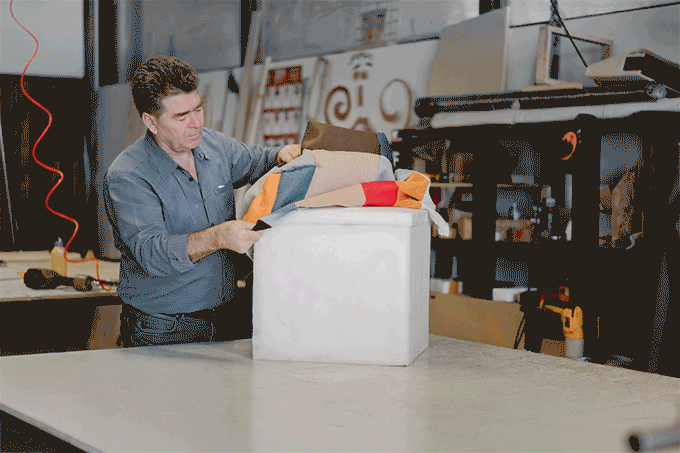 =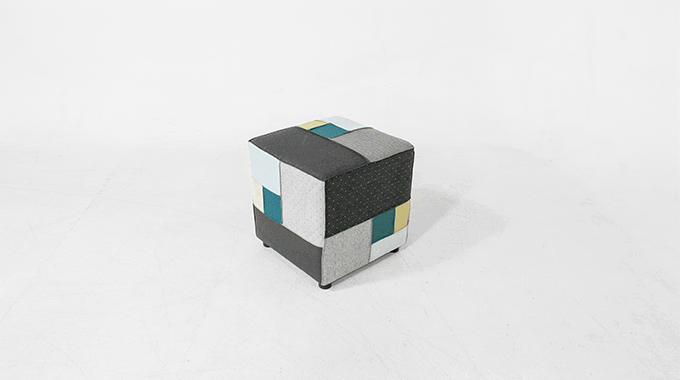 PRODUCT
Each product has a unique choice of fabrics and colours. There are no two identical PAKS's in the world.