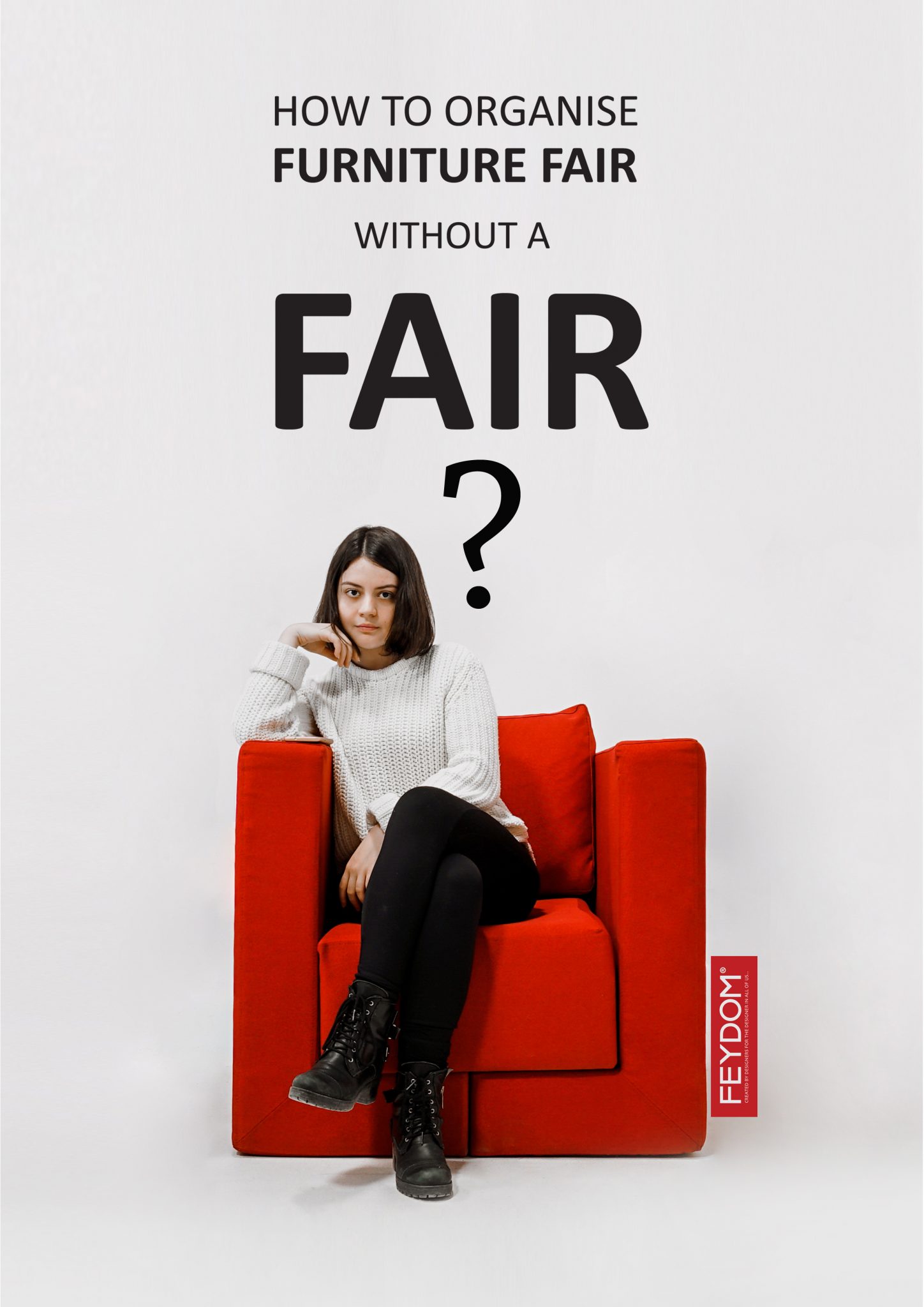 With the Skopje Fair canceled,  another solution was needed.  Deciding to continue the annual event, this morning's meeting was focused on the original concept of creating a fair-like atmosphere in our FEYDOM shop in the shopping center.  It would be a "Fair without a Fair".   As always, there was a lively discussion and a lot of great ideas. Hoping to achieve the same level of success as is regularly had at the Fair, the team really needed a fresh approach.
The days leading up to the fair have been, as can be imagined, exciting and chaotic:  getting all the photos and videos, catalogs and other promotional materials, together; preparing and organizing the space in and around the shop; and arranging the thousand details necessary for such an endeavor, really showcase the hard work of the dedicated individuals at HO1000D who give their best on every project.
Preperations
On the first day of the "SAEM BEZ SAEM" (Fair Without a Fair); FEYDOM has a large shop space, a multi functional sofas design, a large collection of bright colors and a lot of options … and of course – great combination that has a way to make customers happy and satisfied. We're definitely pleased by the turnout and can state with confidence that the first Feydom UN-FAIR has had a successful start. From a strictly numbers perspective, the first day of UN-FAIR success matched projections from actual the fair in previous years.
More than that, we've seen how an unforeseen challenging situation can be turned into a wonderful opportunity to be creative.  Hard work and creativity are their own rewards.