The first images of "BLACK FOREST BOX" are finally coming out of the product development studio at HOIOOOD.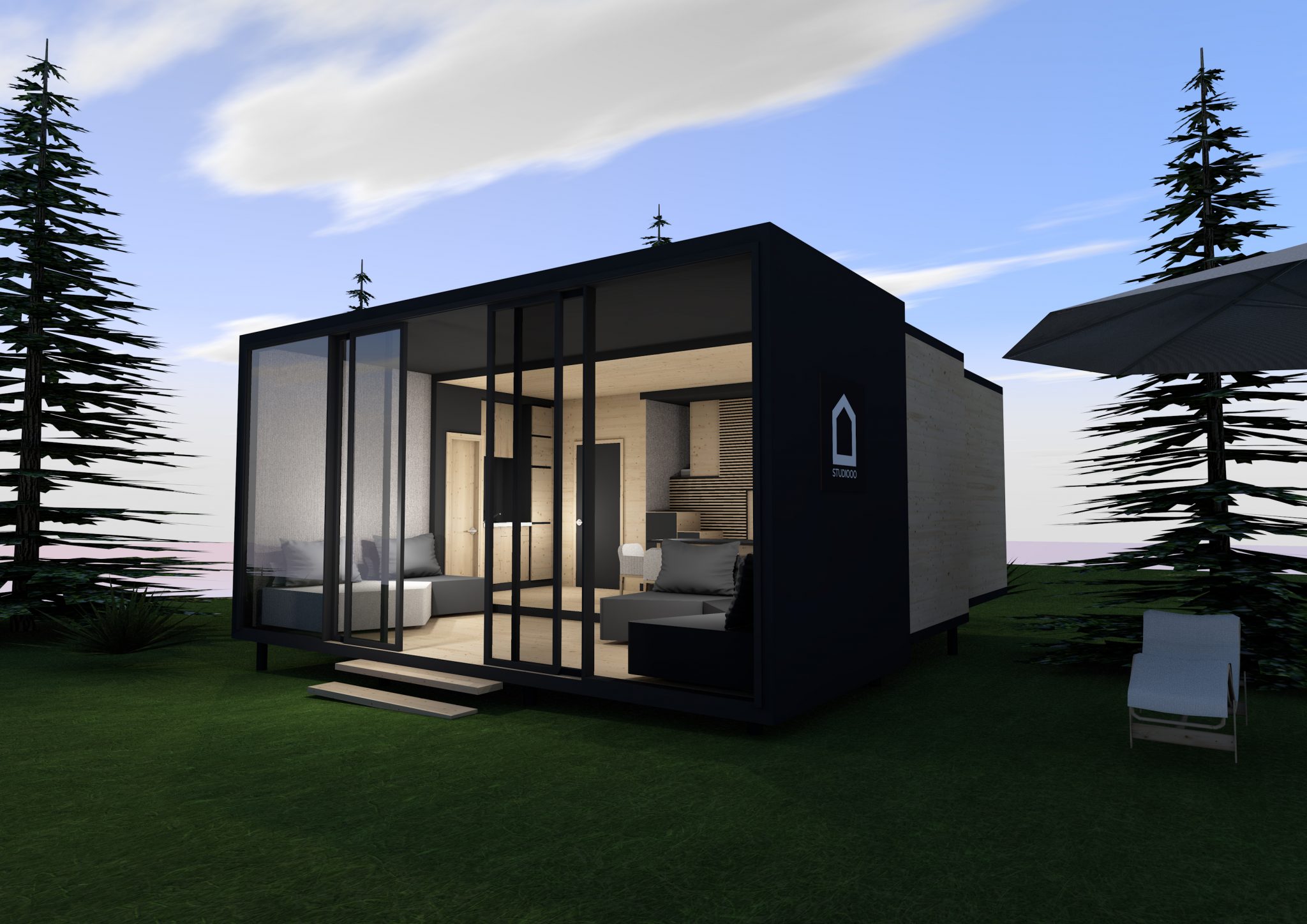 The new project, developed in corporation with Architectural Design team STUDIOOO, is a 6 m long, 2.5 m wide and 2.9 m high black metal transportable container, which transforms into modern four bedroom villa in couple of hours.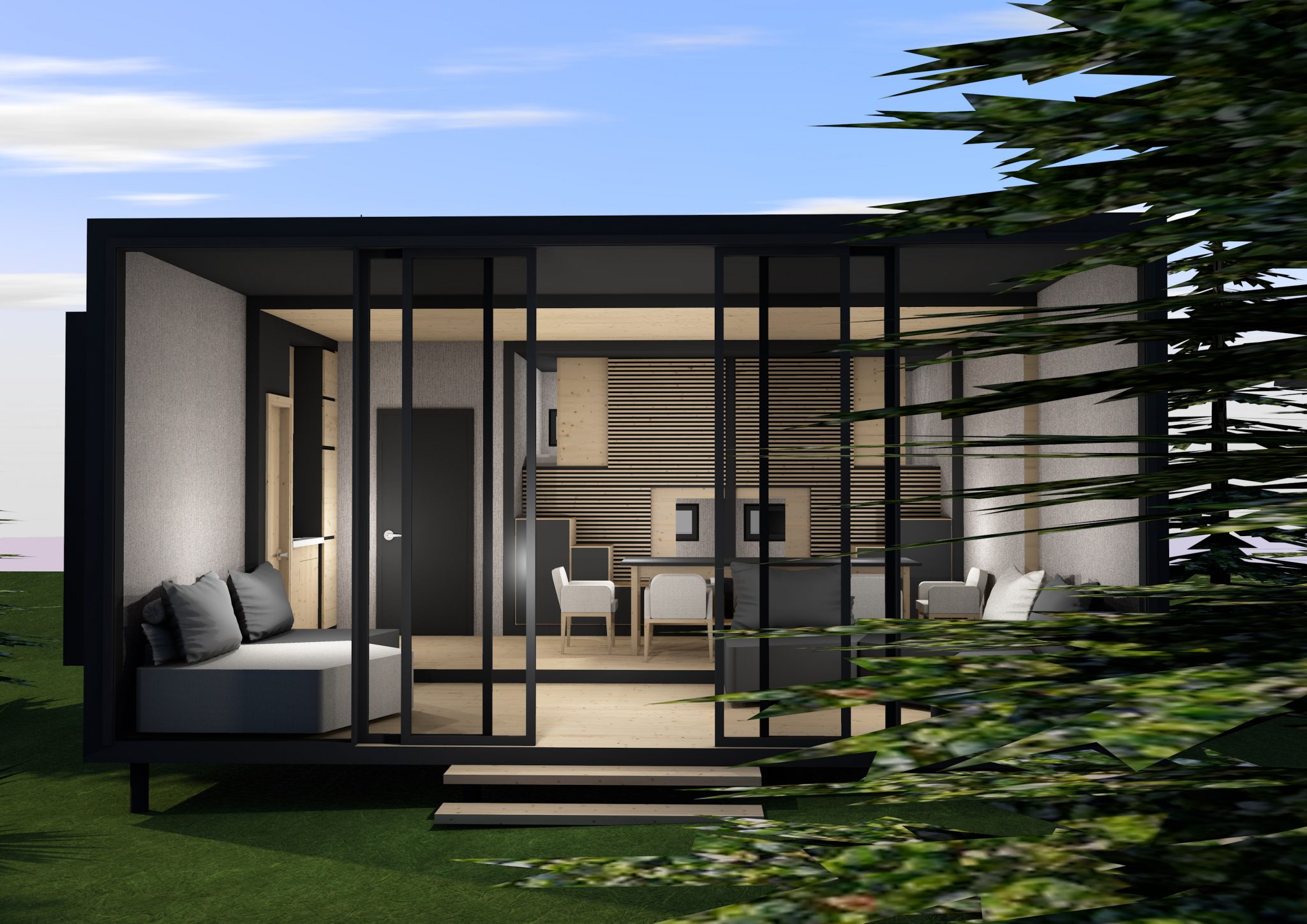 Designed with possibilities to be installed on almost any terrain, without any previous preparation or special equipment, Black Forrest Box will offer unique experience for those who want to spend a holiday in nature, far away from the city, and yet without missing the comfort of modern living.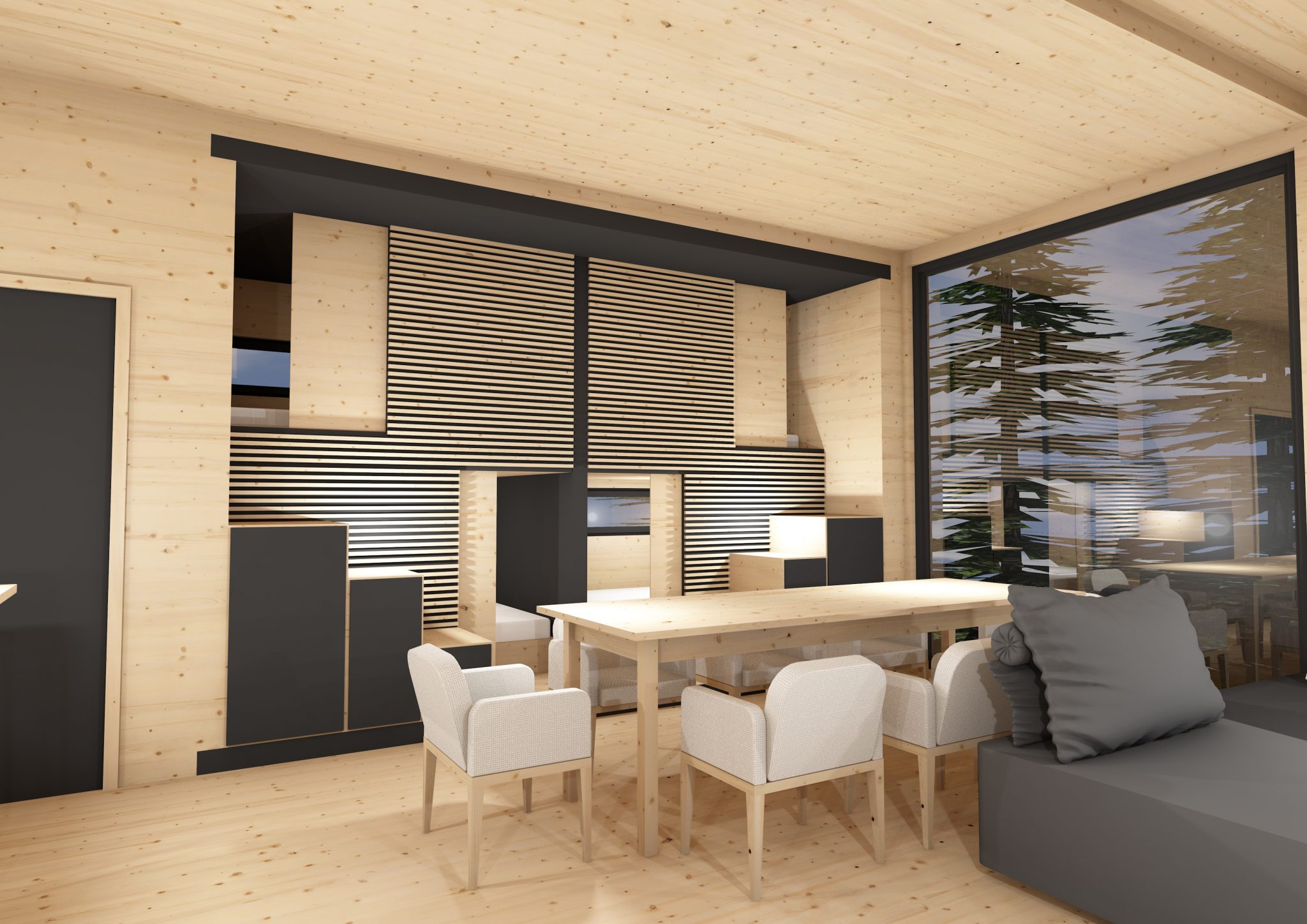 The model shown on the picture is designed to accommodate up to 8 people in 4 bedrooms, a bathroom, a kitchen, 8 people dining table, and comfortable 8 seater sofa set. All of it smartly combined in a 40m2 floor space.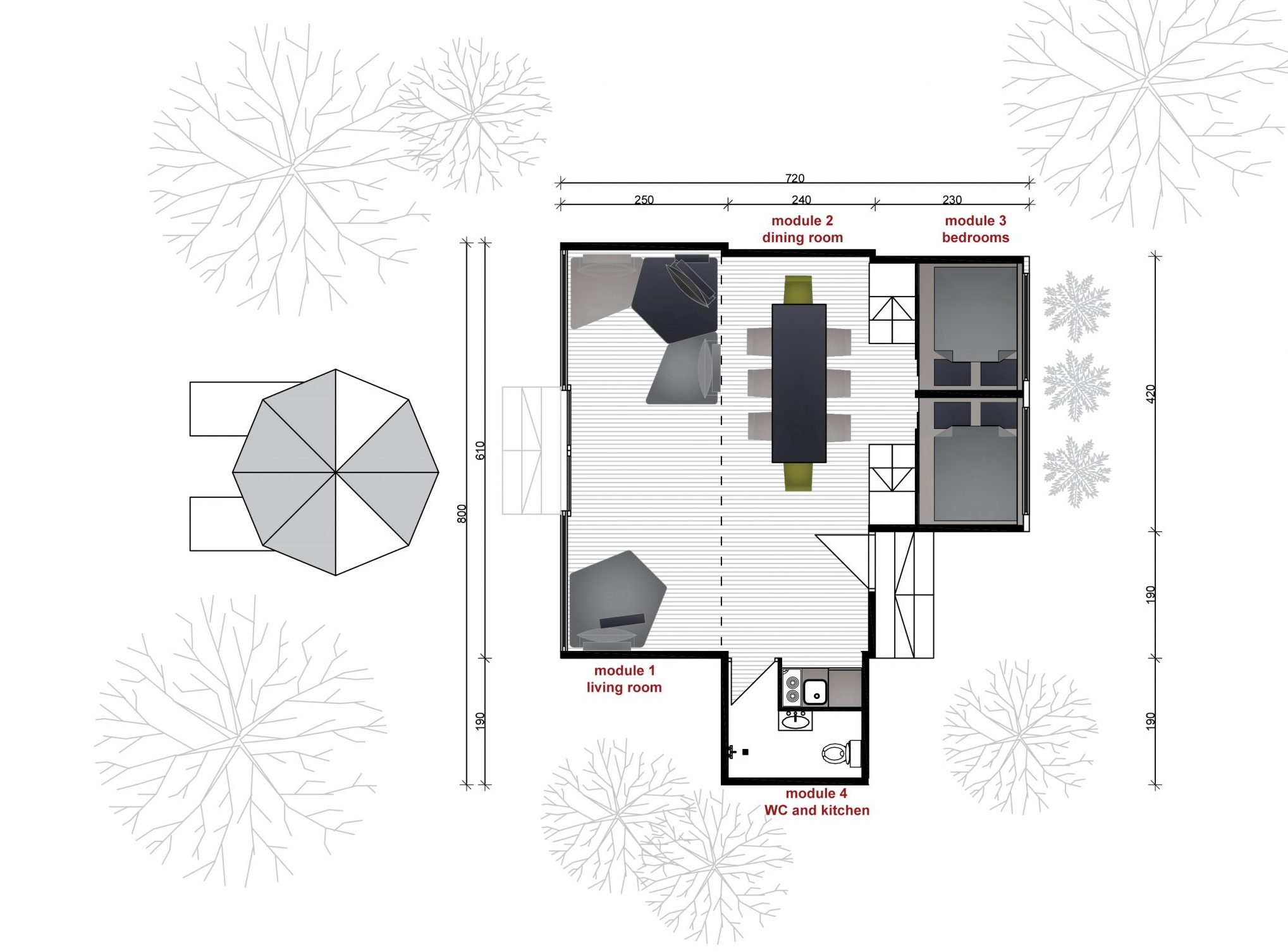 Large panoramic floor-to-ceiling glass doors and windows will offer a stunning view of the outdoor surroundings, making it seem as if you're really outside.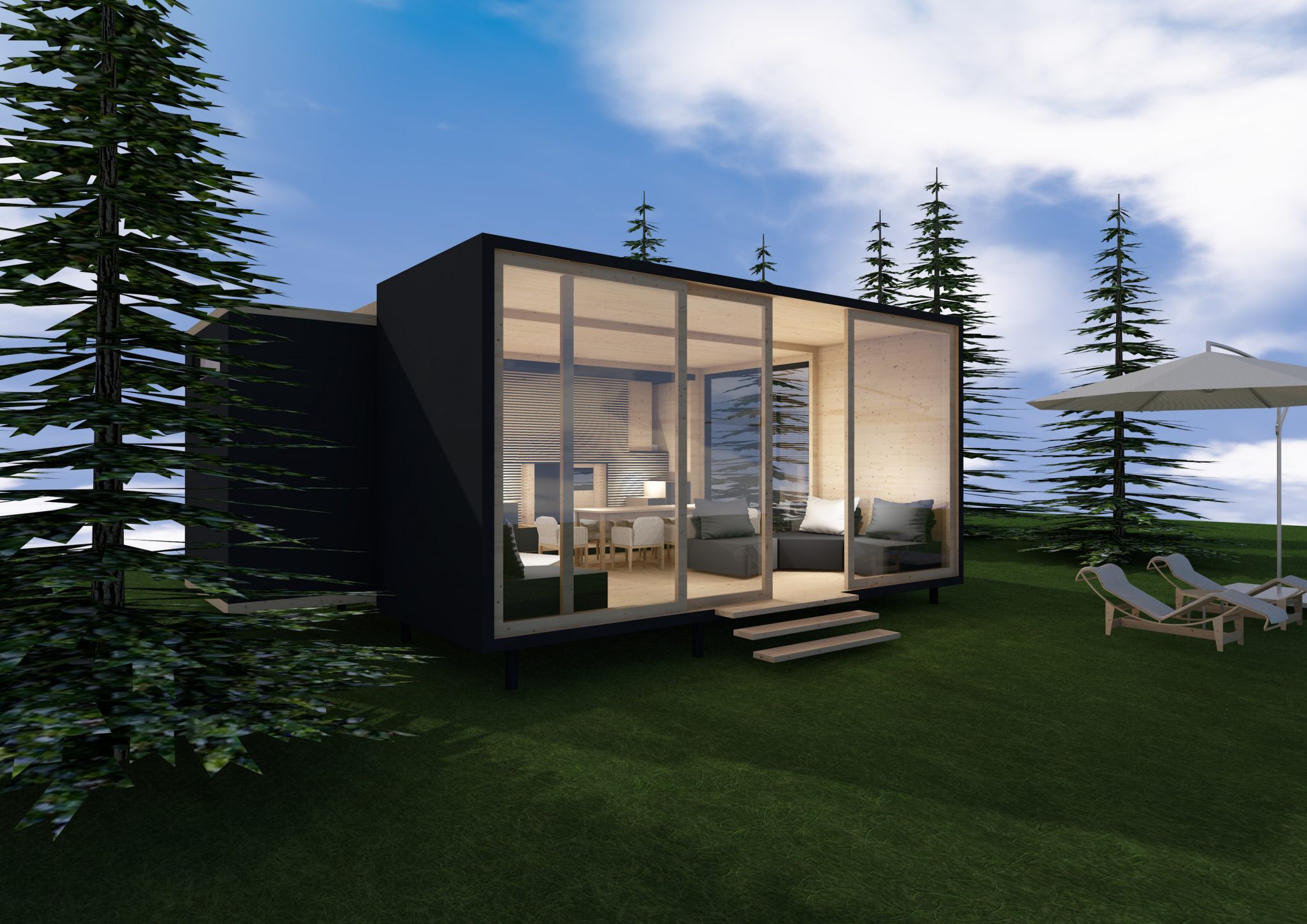 The "Black Forest Box" is designed to leave no negative footprint on the natural environment, and will hopefully present an alternative, nature-friendly option to fast developing global tourism industry.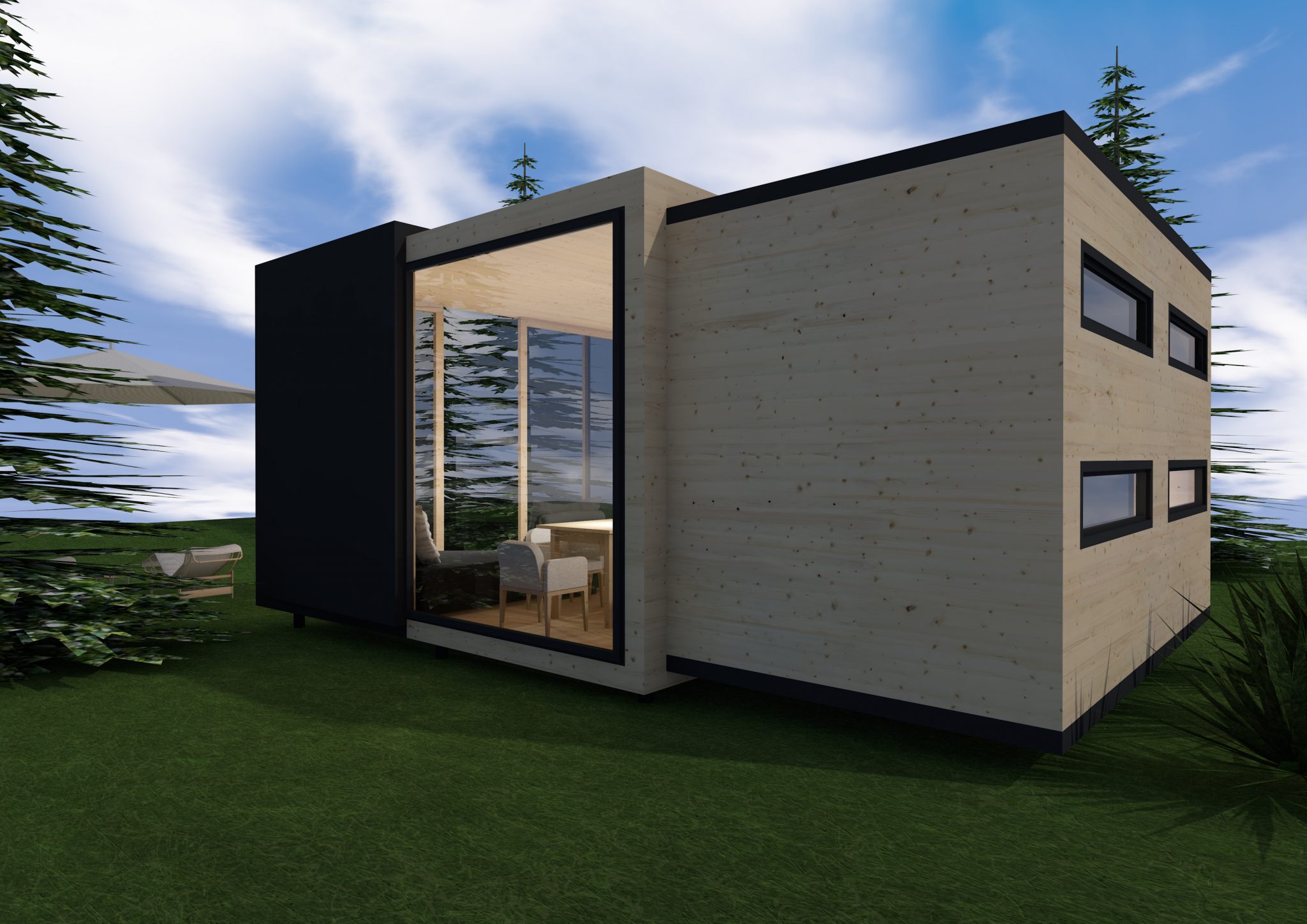 In the product design studio at HO1OOOD architect Sara Ramadanova is working on last preparation for start prototyping the first functional model, and we are expecting the first product to be presented to the public at the end of 2018.